Summer in Full Swing
After a busy start to 2023, we are happy that summer has arrived. While the Community Rider is still bustling and the Community Garden is growing fast, folks are taking some time to rest and refresh.
There's still a few things going on though. Cool Hand Nukes is doing a fundraiser for the Community Freezer and the East Hants Family Resource Centre is holding their annual school supply giveaway on Wednesday, August 9th. See below for details.
We hope you have a fantastic rest of your summer and stay tuned for new programs coming in the fall.
Fundraiser for the
Community Freezer
We're pleased to announce a fundraiser for the 
Elmsdale Community Garden
! 
Cool Hand Nukes
 is selling bowl cozies – microwave-safe, shaped fabric pads that protect your hands from hot bowls. They are 15% off when you use the code FREEZER from their website: 
https://coolhandnukes.com/…/elmsdale-community-freezer…
. A portion of the proceeds goes towards the garden and more freezer meals for our community.
We tested out the cozies and they fit perfectly on both round and rectangular freezer meal containers (most current meals are round). Consider getting a few and supporting the garden with your purchase. Thank you!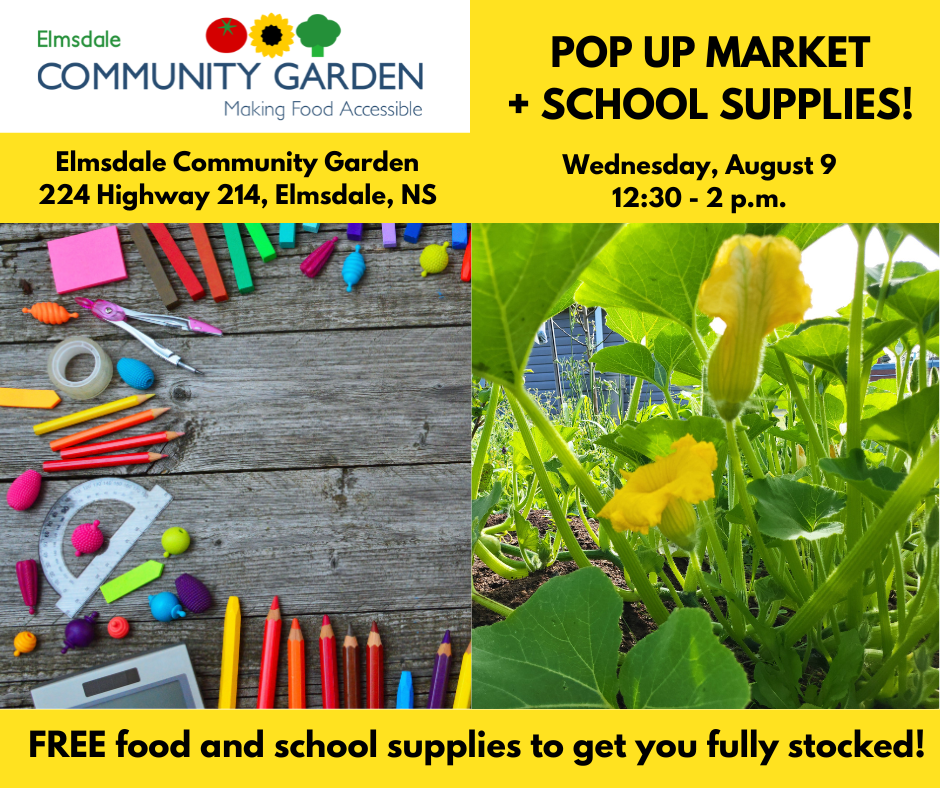 FREE School Supplies and Pop Up Market
Cost of living is at an all time high and many people are struggling. To help with the costs, the East Hants Family Resource Centre is holding a school supply giveaway from our office (the old school building at 224 Highway 214 in Elmsdale) on Wednesday, August 9th from 12:30 to 2 p.m.
The Elmsdale Community Garden will also be there with plenty of fresh fruits and vegetables available to everyone that drops by. All food and supplies are first-come, first-served while supplies last.
Interested in contributing to the giveaway? You can reach out to the East Hants Family Resource Centre at 902-883-4349. Thanks and hope to see you there.