Use Community Rider for Your Bubble
The East Hants & Area Community Rider continues to operate while stricter COVID-19 measures have come into effect. We do this to ensure everyone has access to the essentials. From grocery shopping to employment to medical transportation, we are on the roads every day helping people in East Hants, Fall River and surrounding communities get to their destinations.
While everyone is encouraged to reduce their activities during this time, Community Rider is still available for leisure use. Some ideas include:
Christmas light tours
Get togethers with members of your bubble
Transportation to outdoor recreation, including skiing and snowshoeing
A relaxing drive in the countryside
Numbers are currently limited to 5 passengers in the same bubble. This number will be adjusted based on the most recent provincial guidelines. We hope you'll use our service and stay safe!For a quote, please contact our office:
e-mail: dispatch@communityrider.com
phone: (902) 883-4716
FREE Chicken Poutine
Take Out Lunch
The Elmsdale Community Garden has partnered with the 
East Hants Family Resource Centre
, 
FoodRescue.ca
 and the 
East Hants Community Health Board
 to offer a 
free meal to our community
. This free lunch is 
open to everyone
 and are available for 
curbside pick-up or delivery
.
Our next lunch will be held on Wednesday, December 2nd from 11:30 a.m. – 1 p.m. at the Elmsdale Legion Branch #48, 850 Hwy 2. For delivery, please book at least 24 hours in advance through the Community Rider. Donations are welcome! Thanks for being a part of our community and hope you will enjoy!
Medical Transportation Program
Transportation can be just as expensive as treatment in our medical system. We at the Community Rider try to keep costs as affordable as possible, but even then, it can be difficult to cover the costs, especially with monthly or weekly treatments.
Thanks to a generous donation, we are now able to subsidize or cover the costs of transportation for medical services for those that identify a financial need. This subsidy will be available until the donation has been used up.
To help extend the life of the subsidy, we encourage passengers to apply for other programs that subsidize travel, as well as pay a small amount per trip if possible. Every dollar counts to help those in need to be able to access the medical services they need.
If you know someone that struggles to find transportation to medical appointments, please get in touch:
e-mail: dispatch@communityrider.com
phone: 902-883-4716
4th Annual Trivia Night Fundraiser
Every year, the East Hants & Districts Chamber of Commerce hosts a fabulous trivia night for our community. While we can't gather in person as we have in past years, this is still a great opportunity to gather as a community and raise money for local food banks. This year's trivia night is in memory of Susie McDonell, who came up with the idea of a fun trivia night to raise money for the food banks.

East Hants Community Learning Association has fielded a team in years past and we're excited to join in the fun once more. Trivia is always better with more people, so make sure to spread the word amongst your friends, co-workers or fellow trivia buffs.
To donate an item to the online silent auction or for more information, please contact Tracy at:
e-mail: info@ehcc.ca
phone: 902-883-1010
Holiday Schedule
It's December and the holidays are fast approaching. East Hants & Area Community Rider will be available for pre-booking between Christmas and New Years on specific dates. Here is a quick look at the schedule:
Dec 23, 12 noon – Pre-booking deadline
Dec 24 – Office closed for holidays
Dec 28 – Dec 30 – Pre-booked rides only
Jan 4, 8 a.m. – Office re-opens
Please book early, as we will be operating on a limited capacity during the holidays. Best wishes and hope you have a wonderful time, despite the challenges of the current circumstances.To book a ride, please contact us:
email: dispatch@communityrider.com
phone: 902-883-4716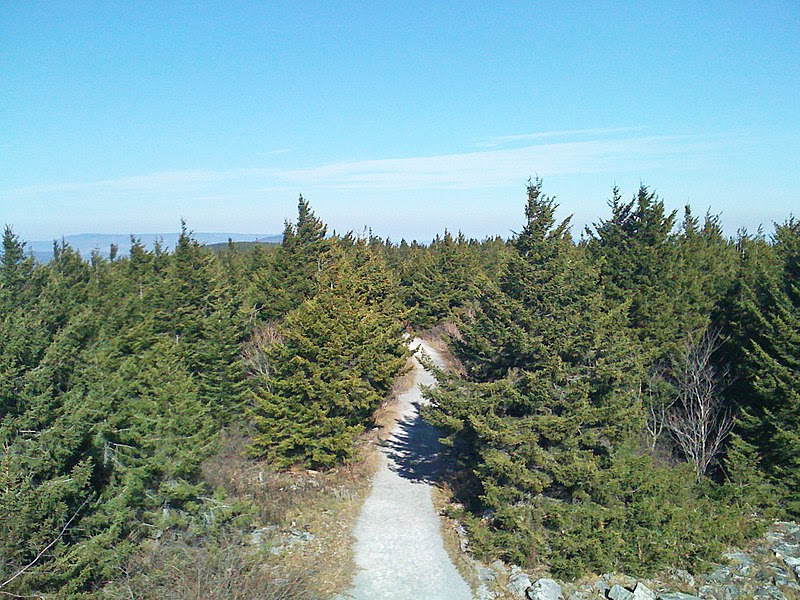 A Bit of Trivia
What is the most numerous tree species in Canada?
The spruce tree (Picea) is Canada's most numerous tree. In 2016, Canada had about 47 billion cubic meters of trees, and spruce made up almost half of that! The red spruce is also Nova Scotia's arboreal emblem.
How can you tell a spruce from other conifers? Look at the needles. Spruce needles are usually 4-sided, sharply-pointed, and attached to the branch with a woody peg or stalk.
This month's question:
What two factors are required for the formation of potholes?
Check out the newsletter next month for the answer!