Happy belated Family Literacy Day!

What does 'literacy' mean to you? For some, it is the ability to read and write. For others, it is being able to understand complex equations or articles. Every person has different needs, and sometimes, our literacy needs change with jobs or life circumstances.

For more information about family literacy, have a listen to our recent interview with Jeff Douglas from CBC Radio's Mainstreet. Have a listen: https://www.cbc.ca/listen/live-radio/1-37-mainstreet-ns/clip/15757660-why-its-important-for-reading-to-be-a-family-activity

We're celebrating literacy for people of all ages with our Kid's Karaoke Party at the Elmsdale Legion on Saturday, February 8th from 10 a.m. to 12 noon. It's a chance for kids to experience singing on stage, do arts and crafts as a family and enjoy a morning together as a family.

Let us know you're coming! Contact EHCLA to register your family and reserve a spot with karaoke:
call (902) 883-1608
e-mail director@easthantslearning.com
East Hants Senior Games
April 14th – May 22nd
Keeping active is important, no matter your age. Sports, cards, games or social events: any activity keeps the mind active and helps you stay young at heart.
If you have a competitive streak, why not put your skills to the test and compete in this year's East Hants Senior Games? The games will run from April 14th to May 22nd and will showcase the best and brightest in our community. Not interested in competing? Then come out and cheer on your neighbours!
Registration is open until Friday, March 27th. If you're not sure about your skills, that leaves you 2 months to prepare! Get training and maybe you will go for gold in a few months.
For more information on the games and how to register, visit:
www.easthants.ca/senior-games
e-mail cgiles@easthants.ca
call 902-883-7098 ext. 144
Fall River Office Hours
It's been a quiet start to our office hours in Fall River. We're at the Gordon R. Snow Community Centre on Fridays from 11 a.m. to 2 p.m. spreading the word about the Community Rider. If you or someone you know would like to learn more, drop by and say hello.
Fridays don't work for everyone. If you would like to connect on another day of the week, reach out by phone or e-mail and we can arrange a time to meet. Word of mouth is powerful, so make sure to let your network know and connect them with us!
To get in touch, please contact our office:
call (902) 883-4716
e-mail communications@communityrider.com
Our corporate members are outstanding local businesses, organizations and people that help us go farther in the community. Through a $50 contribution each year, they help fuel our programs and services.
A big thank you to CBDC Blue Water, who joined us as a new corporate member this year! Also, thanks to Leno Ribahi for renewing his membership.
Benefits of corporate membership include recognition in our annual report, an annual thank you in the paper, as well as promotion of events.
To sign up and support learning and transportation in your community, please get in touch:
call (902) 883-4716
e-mail communications@communityrider.com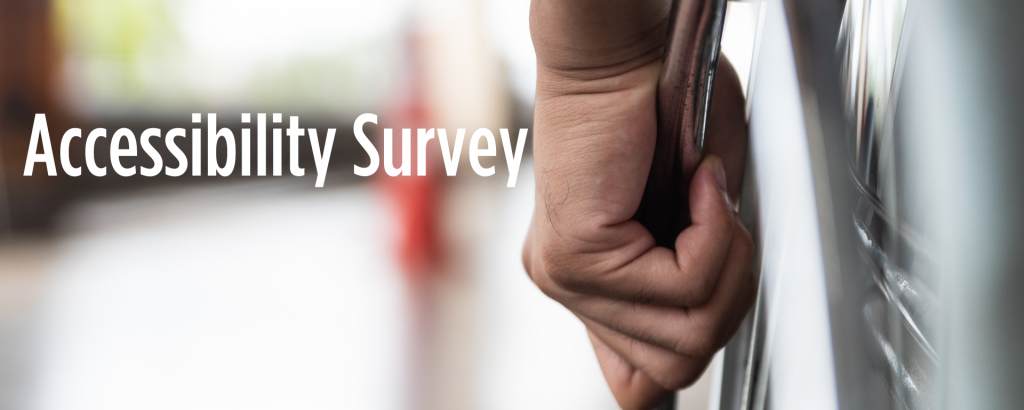 East Hants Accessibility Survey
There's still time to fill out a survey about accessibility in East Hants! Everyone notices different barriers, so make sure you are part of the conversation. Together, we can make our communities more accessible and more connected.
To fill out the survey, please click on the following link: easthants.ca/accessibility-survey/
Upcoming Events
There is plenty to look forward to in the month ahead. From workshops to community events, we're out there building connections in East Hants and beyond.
As always, check us out on Facebook for events as they happen.
Friday, February 7th – EHCR Office Hours in Fall River, 11 a.m. to 2 p.m.
Saturday, February 8th – Kid's Karaoke Party @ Elmsdale Legion, 10 a.m. to 12 noon, RSVP for Karaoke
Friday, February 14th – EHCR Office hours in Fall River, 11 a.m. to 2 p.m.
Friday, February 21st – EHCR Office hours in Fall River, 11 a.m. to 2 p.m.
Monday, February 24th – People First, morning class, RSVP
Tuesday, February 25th – Overdose Prevention, Harm Reduction, and Moms Stop the Harm (Peer Support Group for Moms), 10 a.m. to 12 noon, RSVP
Thursday, February 27th – Apprenticeship 101, morning class, RSVP
Friday, February 28th – EHCR Office hours in Fall River, 11 a.m. to 2 p.m.
A Bit of Trivia
The East Hants & District Chamber of Commerce held a fantastic trivia night at Shooters Bar & Grill on Wednesday, January 29th, raising funds for 4 local food banks. The Anglican Church of Lantz once again took the prize. Congratulations to their outstanding team!
In the interest of bettering our trivia skills, there will be a trivia question at the bottom of each newsletter. Feel free to send back your answer. Here is this month's question:
Where in Nova Scotia can you find Canada's
oldest surviving lighthouse?
Check out the newsletter next month for the answer, if you can resist googling it!