Escaping the Freeze and Thaw
It's been a rollercoaster of a winter so far. Between the negative double digits, nor'easters, rain and ice, Nova Scotia has not been gentle this year. However, there are still options to escape the gloom of the wintry weather.
From free literacy activities to help getting to your COVID-19 vaccine or booster appointments, we're doing what we can to lighten the load. In person classes to help you get your GED or learn how to use technology are still going as well. If you need help, reach out – we are there to support our community.
Get in touch if you have an idea or would like to learn more about us:
e-mail: communications@communityrider.com
phone: 902-883-1608
A Quest for Family Literacy Day
The days are short and the weather is chilly. The time is right for a quest!
Each year, we host an event for Family Literacy Day. We are currently working on a series of challenges to be completed in the East Hants area, similar to last year's Scavenger Hunt. Challenges will be family friendly, group oriented and follow all recommended public health measures.
Stay tuned to East Hants Community Learning & Community Rider's Facebook page for updates. We can't wait to bring some cheer to your family in the week's ahead.
For more information about EHCLA, our programs and services, check out
our website:
http://www.easthantslearning.com/
$5 Vaccine & Booster Transportation
The Community Rider is providing $5 rides to anyone in our service area looking to get their COVID-19 vaccine. This includes those eligible for boosters and children under 12. Please note that children under 16 should have a parent or guardian accompany them to get their vaccine.
When booking your appointment, we require at least 24 hours notice for rides. Give us a call at 902-883-4716 if you have any questions. Thanks to Rural Transportation Association – RTA for helping people across the province access vaccines!
Promote Your Business or Organization
Everyone is inside and online this time of year – the perfect time to showcase your business or organization to the community online.
East Hants Community Learning Association has a corporate membership program to help us fund our programs and services. The cost is only $50 annually and you will get promoted in the following ways:
Your logo on our website, easthantslearning.com, along with a link to a website or Facebook page
Your logo in our annual report
An annual thank you in our newsletter, the Door to Door Reader
Opportunities to promote events and celebrate achievements in our newsletter
This is a great way to show your business or organization supports local causes and enables us to fund programs and reach more people throughout the year.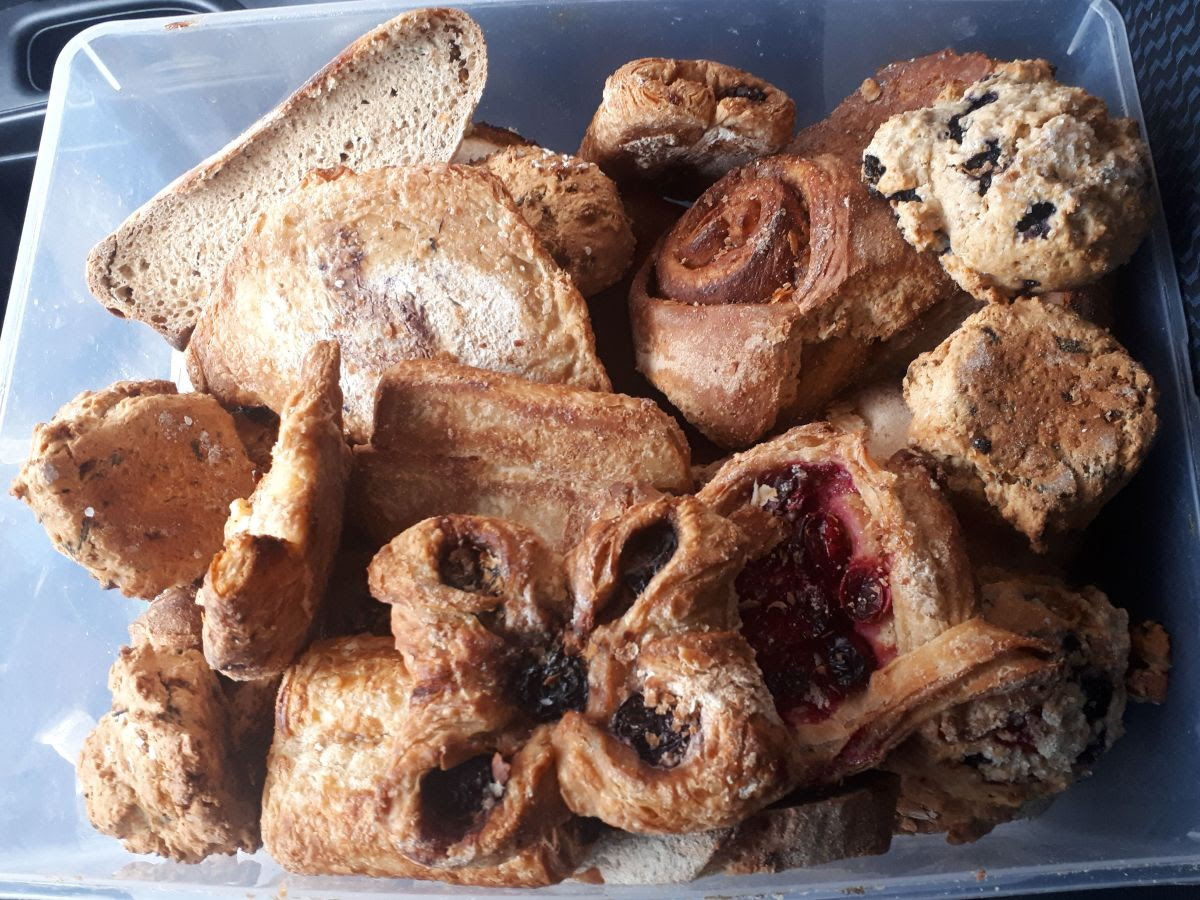 Help Us
Feed Your Community
We are happy to help re-distribute food wherever we can in the community. Whether it's providing meals for families in isolation, transporting a home-cooked meal to a loved one or assisting folks in accessing the food bank, our services work in tandem to support food security in East Hants.
It's a particularly lean time of year – Christmas is past and months of winter are ahead. Any contributions are greatly appreciated.
Trivia Night for Local Food Banks
Do you and your friends, family or co-workers have a knack for trivia? Looking for an excuse to get together for a fun evening of raising funds for local food banks? Get ready, because the 5th annual Memorial Trivia Night Food Bank Fundraiser has been announced for 
Tuesday, February 8th
.
This is a wonderful community event that brings together businesses, organizations and groups of friends for some good-natured competition and the goal of raising much-needed funds for local food banks.
Watch the EHCC Facebook Page and website for more information about this fun-filled event and how to register your team.
Food from Around the World 
One of the biggest challenges of cooking is to keep things fresh and interesting. We all have our favourites, but there's a world of food out there. For each month, I will share an interesting recipe from somewhere around the world. I hope you will try it out.
This month's recipe: Chicken Cacciatore
Country of Origin: Italy
This has been one of our most popular dishes from the Community Freezer. Chicken Cacciatore has everything you need for a cold winter day. Put it in the slow cooker and come home to a hot, tasty meal that can feed you through a busy work week.
Ingredients: (serves 4)
1 1/2 cups (360ml), chopped onion
3 lbs (1350g), chicken parts with skin removed
14 oz (400g) can of tomatoes with juice
5 1/2 oz. (155g) can of tomato paste
10 oz. (280g) can of mushroom pieces, drained
1 bay leaf
1 tsp salt
1/4 tsp pepper
1/4 tsp garlic powder
1 tsp dried whole oregano
1/2 tsp dried sweet basil
1/4 cup (60ml) of white wine, chicken broth or alcohol-free white wine
1/2 tsp liquid gravy browner
1 tsp granulated sugar
Directions:
Place onion and chicken in 3 1/2 quart (3.5L) slow cooker.
Combine next 12 ingredients in a bowl. Stir.
Pour over chicken and cover the chicken.
Cook on low for six to eight hours or on high for three to four hours.
Discard bay leaf.
Serve over pasta or with bread.
Share your pictures with us and we'll have another recipe for you to try next month. Enjoy!